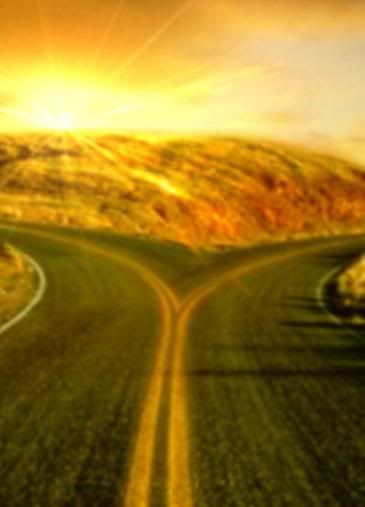 It looks like despite of all of our differences and the (forced) distance we are still similar.
I don't know if all you have been doing is a lie (more and more I see you as the Great Pretender); I know my efforts weren't, I mean... I hesitate, I'm known for my incoherence, but I know I'm always me.
But, strangely, and against my will, I guess we meet again in the same page. But now, this time, I actually didn't like to see us sharing moments, I felt like you are trespassing my soul by putting my state of mind into (your)words.
I've known, for quite some time now, that that is the general feeling in me, the not knowing how, why, how come. And I know where it comes from. That's the gap between us... I don't act like everything is such a big suprise. I don't, I can't contradict my nature.
The general sensation of crumbles... you brought that to me; but I always thought that you'd come off of it sooner. But then again... we can't forget it is Summertime...
For all the not that nice feelings you made and make me feel... I can't help but feel "good" to see you a bit balanced. Or else life wouldn't be fair... and from you and about you that is all I expect: justice.
So, a previous statement comes to light again "
Tu és. Eu... tento não ser.
"
- - - - -
We are allowed to crave for foolish things, right?
All of the practical facts and my rational side tell me that it can't be. That everything is okay. I jsut have to wait... and in normal circumstances I wouldn't care.
I've crossed the line further before and things went along fine... I'm just sick of counting the days and the hours. Being anxious doesn't help, I know, but I can't help it. I'm kinda going crazy here!!!
I just know that now that I killed the cat's curiosity I don't think I'll be pulling a stunt like this one again.
But at least I learned something from it. Like with everything in life, right? [I've breaken another wall]
Minutes after breathing, reuniting, talking... that hapenned...
Like a warning... "Behave, little girl! There are worse things in life."
And now I have yet another thing to worry about...